Grosvenor Teacher Fellow Program
Honoring Excellence in K-12 Geographic Education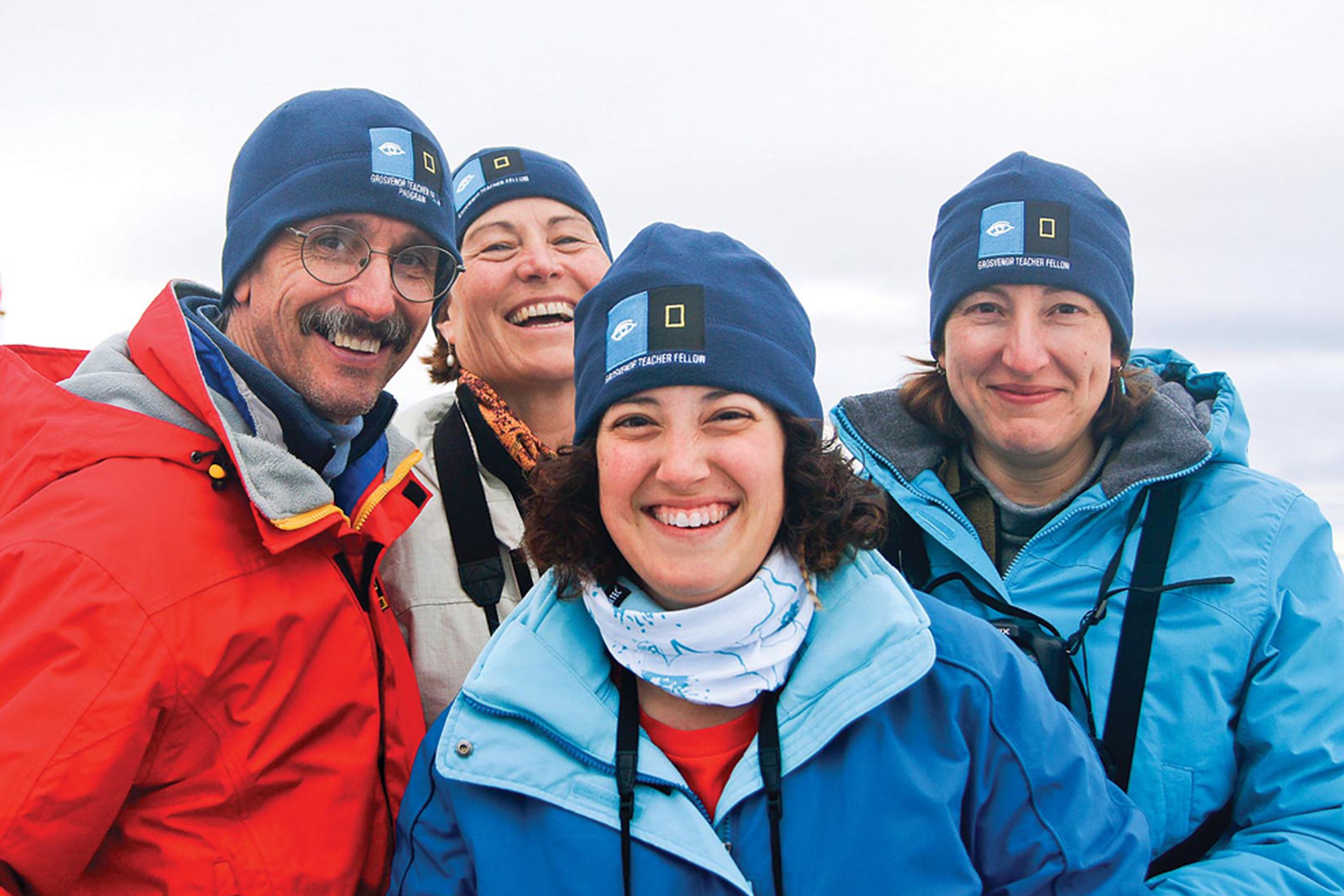 Photograph by CT Ticknor

The Grosvenor Teacher Fellow (GTF) program is a professional development opportunity made possible by a partnership between Lindblad Expeditions and National Geographic Education. The program is named in honor of Gilbert M. Grosvenor, Chairman Emeritus National Geographic Society and Education Foundation Board. It gives current K–12 classroom teachers and informal educators from the 50 U.S. states, Canada, the District of Columbia, and Puerto Rico the opportunity to extend Grosvenor's legacy of excellence in geographic education. Exemplary educators are recognized for their commitment to geographic education and given the opportunity to travel aboard the Lindblad-National Geographic fleet. Through this experience, they bring new geographic awareness into their learning environments and communities.
Fellows are an integral part of the National Geographic community, working to further students' understanding of the planet and empower them to generate solutions for a healthier and more sustainable future. To help ensure that the next generation is armed with geographic knowledge and global awareness, Fellows take on a two-year leadership commitment to support educators with National Geographic. Throughout their commitment, Fellows may be asked to conduct webinars, participate in meet-ups, and serve as a mentor to other educators.
Please note: Beginning with the 2018 Grosvenor Teacher Fellow Program application, all applicants will be required to be
National Geographic Certified Educators
and members in good standing of their state's
Alliance for Geographic Education
.
2017 Application
Due to the high volume, we are not able to respond to individual questions. If you have any technical problems, please send an email to
GTFprogram@ngs.org
. Incomplete applications will not be considered. 2017 Fellows will be contacted by phone in February 2017, and announced on the National Geographic Education website in March 2017.
2017 Program Highlights
Selected educators will travel aboard the ships
National Geographic Explorer
,
National Geographic Endeavour II
,
and
National Geographic Sea Lion
on expeditions to regions including the Arctic, British and Irish Isles, Canadian Maritimes, Iceland, the Galapagos, Antarctica and more. While aboard, Fellows will share the importance of geographic literacy with fellow travelers, develop activities to bring back to their classrooms, and have an adventure of a lifetime. Prior to the expedition, all 2017 Grosvenor Teacher Fellows will travel to Washington, D.C. (March 23–26, 2017) with all expenses covered to participate in a pre-voyage workshop sponsored by Lindblad Expeditions and National Geographic.
Meet the 2016 Class of Grosvenor Teacher Fellows! Applications for the 2017 program will be available on November 16, 2016.
Lindblad Expeditions has a long tradition of respectful tourism and exploration.